When it comes to the game of basketball, the height of the player matters the most. However, this is only sometimes true, as many shorter NBA players have successfully made their way into the NBA. The shortest players in NBA history, from Muggsy Bogues to Spud Webb, Nate Robinson, and Allen Iverson, are some of the exceptional names that appear when thinking about the shortest NBA players ever.
Many players below 6ft. have played marvelously despite the challenging game called basketball, usually ruled by the taller players.
The Shortest NBA Players of All Time
Are you one of those who think basketball is a big boys' game? You have not seen the reality, which we will reveal in this post today. Continue reading to know about the short pro basketball players yet greatest players in the history of the NBA.
Let's dive in!
Shortest NBA players in 2023
Facundo Campazzo of Dallas Mavericks with a height of 5'10" is the shortest NBA player in 2023. Mavericks signed Facundo Campazzo as a free agent point guard to their final roster position. His arrival on the Mavericks' roster further enhances the team's depth and adds a dynamic element to their gameplay. Known for his fierce competitiveness and determination, Campazzo is expected to bring his signature style of play to the NBA stage.
Shortest NBA player in 2022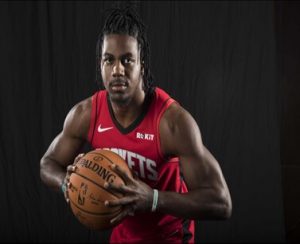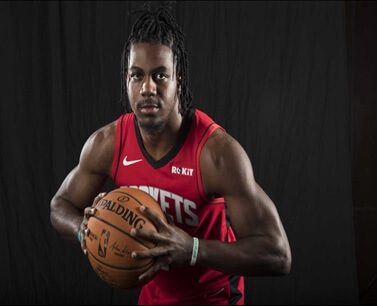 The shortest player in the NBA is Houston Rockets guard Chris Clemons. The current shortest NBA player is 5ft 9in tall (1.75m). Clemons made his debut in 2019 with the Rockets. Clemons went undrafted in the 2019 NBA draft but found his way into the rockets summer league team. Before starting the season, Houston made a two-way deal for him to sign. Allen Iverson shares the title of the current short pro basketball player with Chris Clemons.
Allen Iverson
Before Allen, the NBA world hadn't witnessed anyone this good and short. He is the smallest NBA player with an ideal small body and big heart. Allen Iverson's height is listed as 6'0″ in shoes, and in reality, he is around 5'11". He was an eleven-time All-Star, four-time NBA scoring champion, and 2001 MVP.
Allen most impressively led the Philadelphia 76ers to the NBA finals in the season 2000-2001, eventually losing in 6 games to the Los Angeles Lakers. He is currently looking for a new basketball home, with rumors of Puerto Rico as a new destination.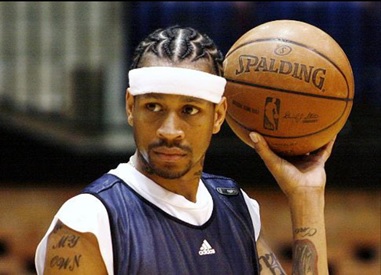 Shortest black player in NBA
Earl Boykins is known as the shortest black player in NBA history, having a height of 5'5". He is the shortest player in the NBA to drop 30 points in a game. Out of his 16 seasons in NBA, the campaign of 2006-07, he posted a career-high average of 15.2 points in 31 games, which stands out the most.
Boykins is not only the shortest but also the lightest at a mere 133 pounds. Earl Boykins spent his journeys in different teams year to year. His most extended period was with the Denver Nuggets, with whom he played from 2003 to 2007.
Despite his size, Earl passed and scored well. He also averaged 3.2 assists per game, which is quite impressive for somebody who averaged only 20 minutes per game.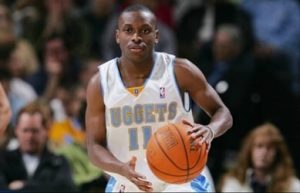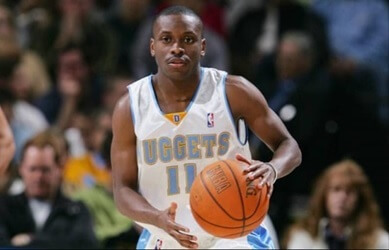 Chris Paul
Chris Paul has a dominant career in NBA history despite having a shorter height than most of his contemporaries. 6-foot-tall height is not considered short in so many places, but on the basketball court, it is considered short. Chris Paul is listed as 6'0″ with shoes; his actual height is around 5'11".
He is known as the best point guard playing the game right now in the NBA and has the Los Angeles Clippers performing far above their bottom-dwelling past. Despite his height, he is a great defender.
Some of Chris Paul's achievements are nine-time NBA All-Star, leading the league in steals six times, and being Rookie of the Year in 2006.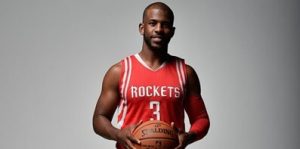 Nate Robinson
Nate Robinson came into the league as a first-round pick and lived up to the billing for over a decade. His long NBA career is impressive, and he is considered a foot shorter than many opponents.
In 2006, he was considered the second player under six feet to win the slam dunk contest in the NBA, and he is the three-time champion of NBA history. Nate Robinson's height is only 5'9″, and still, Robinson has above-the-rim capabilities.
Robinson has spent his time playing for the New York Knicks, Oklahoma City, and Boston Celtics and is currently on the roster for the Golden State Warriors. He has proven himself to be a capable backup point guard.
DO you want to dunk like a pro ? find the best hoops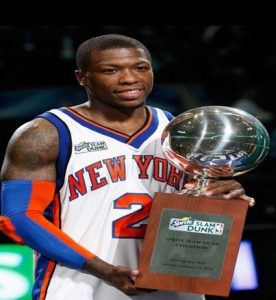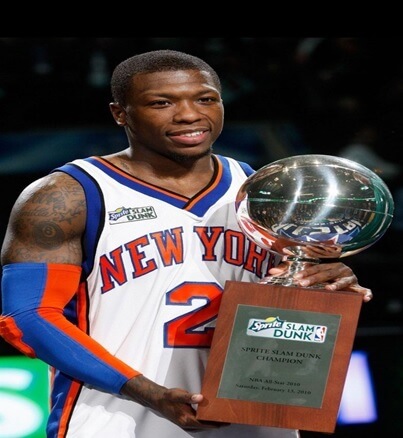 Shortest white pro basketball player of all time   
Who's the shortest NBA player of all time? Muggsy Bogues is officially on the list of shortest NBA players of all time; Bogues' low leverage helped him to become an excellent ball passer and stealer. Almost in 14 seasons in the NBA, he averaged a stunning 7.6 assists per game.
Bogues is the shortest player in NBA history, having a height of 5'3″. By Washington Bullets in 1987, he was drafted 12th overall and later played for the Hornets, Raptors, and Warriors. Taking advantage of his size, Muggsy was considered a great stealer and a passer as well. He has a record of 39 blocks in his career.
He has proved that height is not the barrier to success; height is not anything you can change; dedication and heart are the main objectives.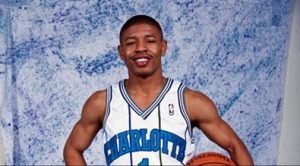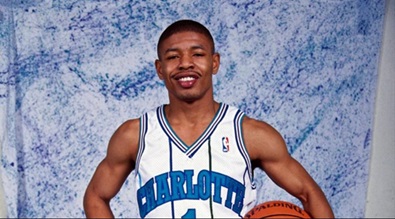 Hello!
My name is Kaz, and I am a devoted basketball enthusiast with over 15 years of experience both as a player and a coach. Beginning my career as an assistant coach for a college team, I soon found tremendous success as a professional basketball coach. I derive immense pleasure from assisting and mentoring others in matters pertaining to basketball equipment, and as such, I freely share my training programs with my followers and readers via my blog. Learn more about me on my about page.