5 Best Basketball Shoes for Wide Feet 2023 – Updated Reviews
Trust me when I say that
Most of the basketball shoes in the market are tailored toward narrow footers, which means, find the best basketball shoes for wide feet is a little bit tiresome.
According to a research by the Journal of Foot and Ankle Research,  approximately 70% of people wear shoes that are not well suited to the length and width of their feet.
It can be easily said that basketball shoes are available in a range of designs, but there aren't many options available for wide feet users when it comes to size preferences. Of course, brands like Adidas are starting to make their products a bit versatile in terms of sole length, but that doesn't mean they are completely perfect.
That's why today we will be discussing some of the top quality wide feet basketball shoes that are known for their extra width and perfect fit. So, whether your preferred choice is 4e wide or you like to go with 2e width, we will have an option suited for you. So, let's get into it!
What to Consider When Buying Basketball Shoes for Wide Feet?
You should consider the following essential factors before buying basketball shoes if you have wide feet:
Width of Shoes
Wide feet players should look for shoes with wide or extra-wide options. More room for a wide toe will ensure a comfortable fit.
Wide-width shoes are a simple deviation from standard-sized shoes to a broader version. These shoes incorporate more comprehensive features, like a toe box that provides wider toes with more space.
Toe box room
Before buying, you should ensure adequate room in the toe box so that wide toes can comfortably rest in the shoes.
During play, players' toes naturally spread out; if the shoes are not correctly selected for wide feet, the players will feel painful squeezes during walking and playing.
Extra depth for arch support
One should look for extra depth in wide-width shoes so that the inner groove can help to support the arch that, leads to ultimate comfort and protection. Good arch support aids in distributing weight evenly and eventually reduces foot pain.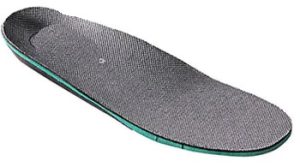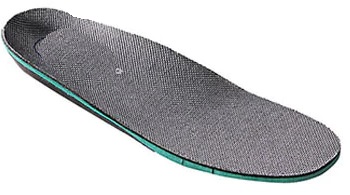 Heel fit
Look for shoes with a snug fit. Some shoe manufacturers use HG10mm technology that assists in heel elevation of approximately 10mm and helps to shift the body weight slightly forward. This technique helps to prevent slippage and ultimately minimize the risk of injury and stress on lower limbs.
Breathable material
Breathable materials are another necessary option to check for everyone before buying athletic/walking shoes. Breathable material allows air to circulate through the feet. Eventually, the air helps to keep them cool and dry during intense physical activity. Breathable material for basketball shoes helps to prevent blisters, foot odour, and other uncomfortable conditions. Such conditions arise due to sweat buildup. Additionally, players' overall comfort and performance are improved because breathable materials are often lighter and more flexible than non-breathable materials.
Cushioning
For wide-footed basketball players, selecting shoes with cushioning that provide adequate support without compromising space for the extra foot width is vital.
Good cushioning is essential for shock absorption and impact protection.
The followings are three types of cushioning that are suitable for wide feet :
Gel cushioning:
Gel cushioning can help to distribute pressure evenly across the foot and provide shock absorption, making it a good choice for wide-footed athletes.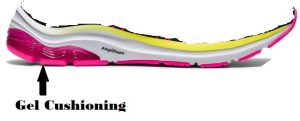 Foam cushioning:
Foam cushioning is lightweight and flexible, making it ideal for wide feet. Some foam cushioning shoes may have extra support in the midsole to stabilize the foot during play and prevent excessive rolling.
Air cushioning:
Air-based cushioning is another option that offers a great combination of support and comfort. Air cushioning in a player's shoes can be especially good for wide-footed athletes who need a little more cushioning in the forefoot.
In the following video you can notice how good cushioning helps in wide feet movement.
Ultimately, the best cushioning for a wide-footed player will depend on their specific needs and preferences. It is recommended to try on different types of shoes and to seek the advice of a foot specialist to determine the best fit and cushioning for individual needs.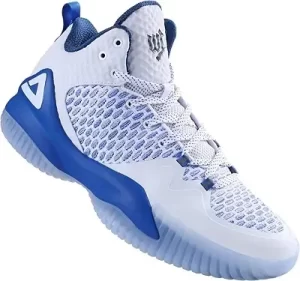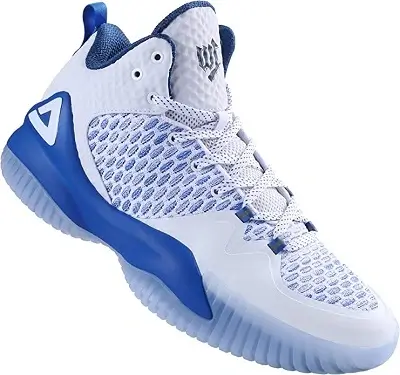 Durability
One must check the reviews for the durability of wide feet shoes. Durability is essential for playing with shoes to withstand the repetitive and intense movements and pressure associated with physical activity. Durable shoes protect the feet and reduce the risk of injury. Moreover, durable shoes help you to save money and reduce waste.
How do I know I need wide-feet shoes?
The straightforward answer is  measure your feets width. Generally speaking, if your shoes ain't comfortable, you've chosen the wrong size. Moreover, if your feet feel cramped or you experience blisters or corns n calluses in regular-fit shoes, you might have wide feet. Feeling numbness or tingly when wearing regular-fit shoes, you should reconsider your shoe size.
Following table will help you to measure your foot width and find the well suited shoe  for wide and extra wide feet.
| Size | Wide | Extra Wide |
| --- | --- | --- |
| 8 | 3.8 | 4.3 |
| 9 | 3.9 | 4.4 |
| 10 | 4.1 | 4.5 |
| 11 | 4.2 | 4.7 |
| 12 | 4.3 | 4.8 |
Best Basketball Shoes for Wide Feet – Wide Toe Box Sneakers
Following list presents the collection of  best basketball shoes for wide feet in 2023. These basketball sneakers are featured with an extra wide toe box to cater the fittings problems and save toes from hurting. The following picks were provided after hours of research and a ton of competitor analysis, so in terms of reliability, they all are equally placed.
Their forefoot area has to have a lot of midsole spacing, and even above that section, the material should have a bit of expansion for free-range. Another thing to note is that they are incredibly stable around the base because many wide footers want the material or phylum really hugging around the edge of the foot.
| No. | Wide Toe Basketball Shoes | Quality | Price |
| --- | --- | --- | --- |
| 1 | Adidas Men's Harden Step-back | Adidas shoes for basketball play | |
| 2 | Nike Kd13 Basketball Shoe | Nike's for wide feet | |
| 3 | Adidas Unisex-Adult D Ros | Best women's basketball shoes | |
| 4 | Nike Men's Air Versatile Iii | Best cushioning basketball shoes | |
| 5 | New Balance BB907 | Best youth basketball shoes | |
"Adidas for Wide Feet"
Features
Rating: ⭐⭐⭐⭐⭐
One of the premium Adidas

wide basketball shoes

Made from synthetic mesh materials

Available in a variety of color choices
When we talk about wide-width basketball shoes for men, Adidas' product that often irreplaceable is the Harden Stepback. Like Nike, Adidas is a top-of-the-line brand in manufacturing signature basketball shoes, and the Harden volume category is no exception. It is specially made for tall basketball players who possess wide feet and need ample room for adjustment.
Upper
Adidas Men's Harden Stepback contains a durable upper that is made of quality knit material. It molds pretty well over your feet, making them easy to accommodate within the given setup. In addition to that, they are stylish at the front end, providing you added versatility in every outdoor game.
Midsole
If you have a wide foot, then its functionalities are going to benefit you in multiple areas, one of which is in the midsole section. It contains an extensive toe box that is incorporated to provide comfort and enhance the overall balance when you're on the court.
Outer sole
Adidas uses a full herringbone traction pattern within this particular model, which is reliable for the most part. Like any other harden volume shoes, on a clean court, you will get a solid grip.
Pros
Equipped with a

wide high top

Comfortable midsole

An affordable option in 2022
Cons
The inside is not lined well

Lack of cushioning in the outer fabric
    

"Nike's best for wide feet"
Features
Rating: ⭐⭐⭐⭐⭐
It boasts an extra-wide high top

Among signature Nike wide width shoes

Features a reflective lacing system
If you're looking for sports shoes within Nike's lineup that fit pretty well for wide footers, then you can't go wrong picking the Kd13 Basketball Shoe. Even if your someone with 13s size, it will optimally reside on your feet. Besides that, it is an elite contender in pretty much any feature so that you won't be disappointed with your purchase later down the road.
Upper
Many basketball players tend to go for shoes that are a bit tight, which can cause damage in the long run. But that's not the case with KD 13, as its toe box is a bit far from the base, so your feet have room to splay out. On top of that, like previous models, this wide high-top shoe contains a mesh upper.
Midsole
The big difference between this variant and a lot of other wide basketball sneakers is that it has a narrow toe box. So, depending on your foot shape, you will be able to get that swift or optimal fit. Although keep in mind that some users with a little bit of girth in their foot might feel uncomfortable at first glance.
Outer sole
The sole outer section in the Nike Kd13 Basketball Shoe seems pretty decent for an average basketball goer. The high-end rubber material is quite sturdy, while the outer zone is recessed within to give you that additional edge.
Pros
Great for consistent outdoor play

Multi-direction traction on the outsole

Zoom Air cushioning for comfort
Cons
The toe box might be a bit tight

It comes in a price premium
"Best Women's Wide Basketball S

hoes"
Features
Rating: ⭐⭐⭐⭐⭐
Top-rated within dicks girls' basketball shoes

Prime basketball sneakers for wide feet

Developed & packaged in the USA
Number third product on our list is the Adidas Unisex-Adult D Ros. It is exceptionally roomy, extra-wide, and runs very long, so even if you go half the size, you won't face any issue. As the name implies, it is adaptable for women looking for extra wide basketball shoes.
Upper
Moving to the upper portion, it is incorporated with glossy knit material that is durable for the price point. While the lacing system is adopted from some of the Jorden varieties, so wide footers can access them on the go.
Midsole
One of the greatest features of these extra-wide basketball shoes is their prominent cushioning. With the aid of deep channel spacing, any size 18 basketball shoe user might be able to adjust them. Their high tops are comfortable to use and play with, which will suit your game style.
Outer sole
As expected from a high-end Adidas model, the outsole is made from rubber materials. This means the traction, on the most part, is alright as long as you don't utilize it on dusty courts. Besides that, the Adidas Unisex-Adult D Ros is equipped with minimal heel slippage and adequate gripping, which is hard to find in this price range.
Pros
Prime knitting helps with the longevity

Optimal support and excellent mobility

Extra-wide base
Cons
On a dusty court, it will require wiping

Mediocre lacing system
"Best Cushioning Wide Basketball Shoes"
Features
Rating: ⭐⭐⭐⭐⭐
Superior quality basketball sneakers for wide feet

Equipped with a midfoot saddle for feet stabilization

Versatile air cushioning
One of the tall basketball shoes that we personally recommend for any wide footer is Nike Men's Air Versitile Iii. They will boast an enhanced toe box that will fit your midfoot, even if your someone 15s size. On top of that, they will maintain your girth since they are equipped with a higher instep.
Upper
Being a premium men's extra wide basketball shoe, it shares a synthetic knit upper that is totally breathable. At the same time, the reinforced toe area will provide added strength in the long run. The lacing system is also not too tight, which further improves its convenience.
Midsole
Around the inside of the midsole, you will see numerous paddings which strengthen your grip as you practice your dunking skills. Nike Men's Air Versitile Iii also has an inside collar to keep your ankle in place and minimize any susceptible injuries. You will praise its aggressive outlook that is quite reasonable to find under the $200 price tag.
Outer sole
Moving to the outer sole, the Nike Men's Air Versitile Iii has plenty of features under its sleeves. The base is lined up with a multi-directional rubber outsole that is quite sturdy at first glance. But, conversely, it gives end-user impact pr
Pros
It features NIKE's top of the line air-sole

Adult basketball sneakers for wide feet

True to the size construction
Cons
Some users report numbness

Not ideal for intensive usage
"Best  youth basketball shoes for wide toe"
Features
Rating: ⭐⭐⭐⭐⭐
The top-rated Herringbone tread pattern

Act as boy's wide basketball shoes

A wide variety of size selection
Finally, at number 5, we have the BB907 basketball shoes from New Balance. Now, this manufacturer may be new to the realm of sports shoes, but that doesn't mean they can't provide quality products. This particular model is an ultra-sleek-looking outdoor unit that fits into players with even the most comprehensive feet.
Upper
The upper of New Balance BB907 is integrated with 50% Mesh and 50% Synthetic material. Now, this is not a bad thing as it provides a bit of versatility on the court. But, conversely, the shoe tongue is padded, and the collar is incorporated for added comfort.
Midsole
As far as midsole goes, it consists of reinforced cushioning complemented by the breathable mesh panel. Thus, it can be utilized as a boy's wide basketball shoes.
Outer sole
The New Balance BB907 Basketball Shoes are equipped with a Herringbone tread pattern at the back-end, which does an excellent job in maintaining the traction outdoors. Additionally, the alignment is thick so that you will get the most out of it in the long run.
Pros
Breathable covering

It consists of a flexible rubber outsole

Easy to adjust
Cons
Somewhat ineffective on ankle support

Not US branded
Frequently Asked Questions (FAQs)
Does heavier basketball shoes are good for players with wide feet? 
Heavy weight basketball shoes are not suitable for people having wide feet. Heavy shoes slow  down the pace of game and eventually affect the performance of the game.
How to choose the right weight for Basketball shoes?
According to a research in University of Colorado  found that the play pace get slower when shoe weight increases just a little bit. So,  lightweight running shoes are good for short time training and dunking practices. Long hours training session requires heavier shoes, for added cushioning and comfort. Therefore, the criteria to pick out right weight basketball shoes depends upon the  longer  or shorter training periods.
Conclusion
So, that sums up our review for the top 5 best Basketball Shoes for Wide Feet that are available in 2023. The giveaway here is that Adidas Men's Harden Step-back is the overall champion for wide feet consumers. It got style and tons of added features, making it the best of the best in the market. However, other models like the Nike Kd13 are also worth the shot if you got the budget.
Hello!
My name is Kaz, and I am a devoted basketball enthusiast with over 15 years of experience both as a player and a coach. Beginning my career as an assistant coach for a college team, I soon found tremendous success as a professional basketball coach. I derive immense pleasure from assisting and mentoring others in matters pertaining to basketball equipment, and as such, I freely share my training programs with my followers and readers via my blog. Learn more about me on my about page.